The Access Control Systems by Genie
The smart thing about the Genie garage door opener remote systems is that they follow the constantly changing needs of consumers. The new products do not only come to perfect small faults of previous models, but to close safety gaps and meet the demands of modern people. The good news is that Genie has multiple choices when it comes to remote controls. The even better news is that the latest Genie clicker has come to answer the question: did we close the garage door?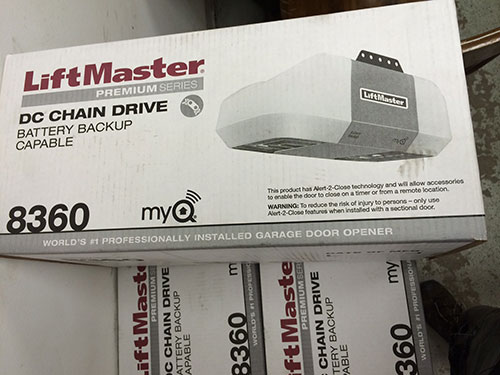 It's reassuring to have knowledgeable contractors close to you who can inform you about the remote control systems of Genie. "Garage Door Repair Watauga" likes to give its clients plenty of choices when they seek new solutions and Genie is always a top option. The great thing about this garage door access control manufacturer is that it covers the needs of different people with a great range of products. Whether you want a keypad, a simple remote or a multi code one, you can find what you are looking for among the Genie products and you can also be sure of its quality.
Choose the right Genie remote

There are either one button or three button garage door clickers made by Genie, depending on how many openers you want to operate from a single remote. They are all programmed easily and the most important thing is that they are intellicode clickers. This means that they work with the rolling code system and change the code transmitted from the remote to the opener every time the system is activated. Genie gives great importance to this feature since it's the perfect way to avoid code copying from strangers. Keypads are equally safe since they also work with the intellicode system and are excellent equipment for those who don't want to operate the door with a remote.
The new remote is called Closed Confirm. Most people have a tendency to press the remote to close the door as they are driving away and no one can confirm that the door is properly closed. As it often happens, someone might forget to press the button. On their way to work, they can't stop wondering whether the overhead door is closed or not. The Closed Confirm remote does just that. It confirms the door is closed. You don't have to drive back to check the status of the door since the remote will beep and its green light will turn on if the door is indeed closed. In a different case, the remote will sound a warning tone and the red light will flash. This clicker requires a network adapter by Genie and it will free your mind from such security issues. We are familiar with this new remote system and with every remote control made by Genie and we are here to inform you, order them and install them. Call us any time!